SISTEMA DE RESERVAS ON LINE!

A reserva è garantida: Sò terà de pagar 10% da reserva. O resto vai ser pago direitamente quando chegar ao hotel escolhido.

Todas as reservas acontecem em "real-time", são seguras e garantidas. A conexão SSL està garantida por Thawte, lider mundial na segurança das transacções com cartão de credito.




HOTEL PRESTIGE

<!A href=javascript:openWindow('/image/2_0031017_1_big.jpg')>


Nome
HOTEL PRESTIGE

Cidade
Italy / Pescara

Categorìa
hotel ***

Endereço
via Marianna Marinelli 102, Montesilvano







Quartos privativos a partir de 22,00 EURO por pessoa por a noite


Aceitam-se cartões de crédito
Registram em linha
<!A href=javascript:openWindow('/image/2_0031017_2_big.jpg')>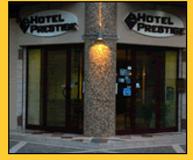 <!A href=javascript:openWindow('/image/2_0031017_3_big.jpg')>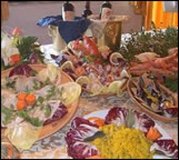 <!A href=javascript:openWindow('/image/2_0031017_4_big.jpg')>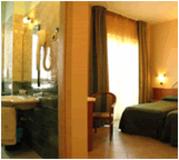 The Hotel Prestige is in Montesilvano 9 km from Pescara and has been completely renovated in 2006. The hotel offers the right combination of comfort and ambience that every guest wants to find at the end of a journey, be it for pleasure or business. Our 43 rooms are very spacious and particular attention was taken to design them with the right balance of aesthetic and functionality to create a relaxing and regenerative atmosphere. ALL OUR ROOMS HAVE AIR CONDITION, FREE INTERNET ACCESS, TV SAT, FRIDGE AND SAFE.
















Disclaimer: all info and prices are included solely for the convenience of Users.
hostelsitaly.it does not guarantee for any info reported on this website.


www.hostelsitaly.it

<!img src="ip2icons_small/.png" alt="" width="18" > webSolutions by Nereal srl p.iva IT08287760964