SISTEMA DE RESERVAS ON LINE!

A reserva è garantida: Sò terà de pagar 10% da reserva. O resto vai ser pago direitamente quando chegar ao hotel escolhido.

Todas as reservas acontecem em "real-time", são seguras e garantidas. A conexão SSL està garantida por Thawte, lider mundial na segurança das transacções com cartão de credito.




OstellOlinda

<!A href=javascript:openWindow('/image/2_0030363_1_big.jpg')>


Nome
OstellOlinda

Cidade
Italy / Milan

Categorìa
hostel

Endereço
via Ippocrate 45







Quartos compartilhados a partir de 18,00 EURO por pessoa por a noite


Aceitam-se cartões de crédito
Registram em linha
<!A href=javascript:openWindow('/image/2_0030363_2_big.jpg')>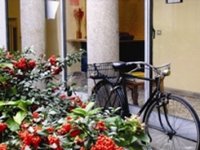 <!A href=javascript:openWindow('/image/2_0030363_3_big.jpg')>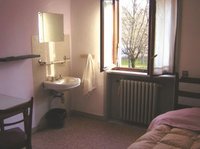 <!A href=javascript:openWindow('/image/2_0030363_4_big.jpg')>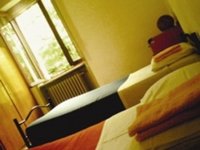 OstellOlinda is a peculiar residential and accomodation property in Milan, located in a very unusual urban setting: Paolo Pini's ex-psychiatric Hospital's Park.We are a social firm working in the accommodation field. We therefore believe in the hospitality concept as a means of integration. In our Hostel, a few persons, who have been partly secluded from society have found work and socialization opportunities.This aim of integration, shared by all the staff, leads to an accommodation policy centered on relationships and on a high quality service. The Hostel is a two-storeyed building with a green inside garden looked over by the rooms (singles, doubles, dorms). This allows you to sleep in a lavish urban quietness and to reach quickly the heart of the city.Facing the Hostel, our Restaurant – bar Jodok offers to our guests high quality food and service.Parking facilities. IMPORTANT!!!!Reception opening hours: from 12.00 a.m. to 8.00 p.m. After 8.00 p.m OstellOlinda's staff will not be there to give you keys. Payment on arrival: cash.
















Disclaimer: all info and prices are included solely for the convenience of Users.
hostelsitaly.it does not guarantee for any info reported on this website.


www.hostelsitaly.it

<!img src="ip2icons_small/.png" alt="" width="18" > webSolutions by Nereal srl p.iva IT08287760964